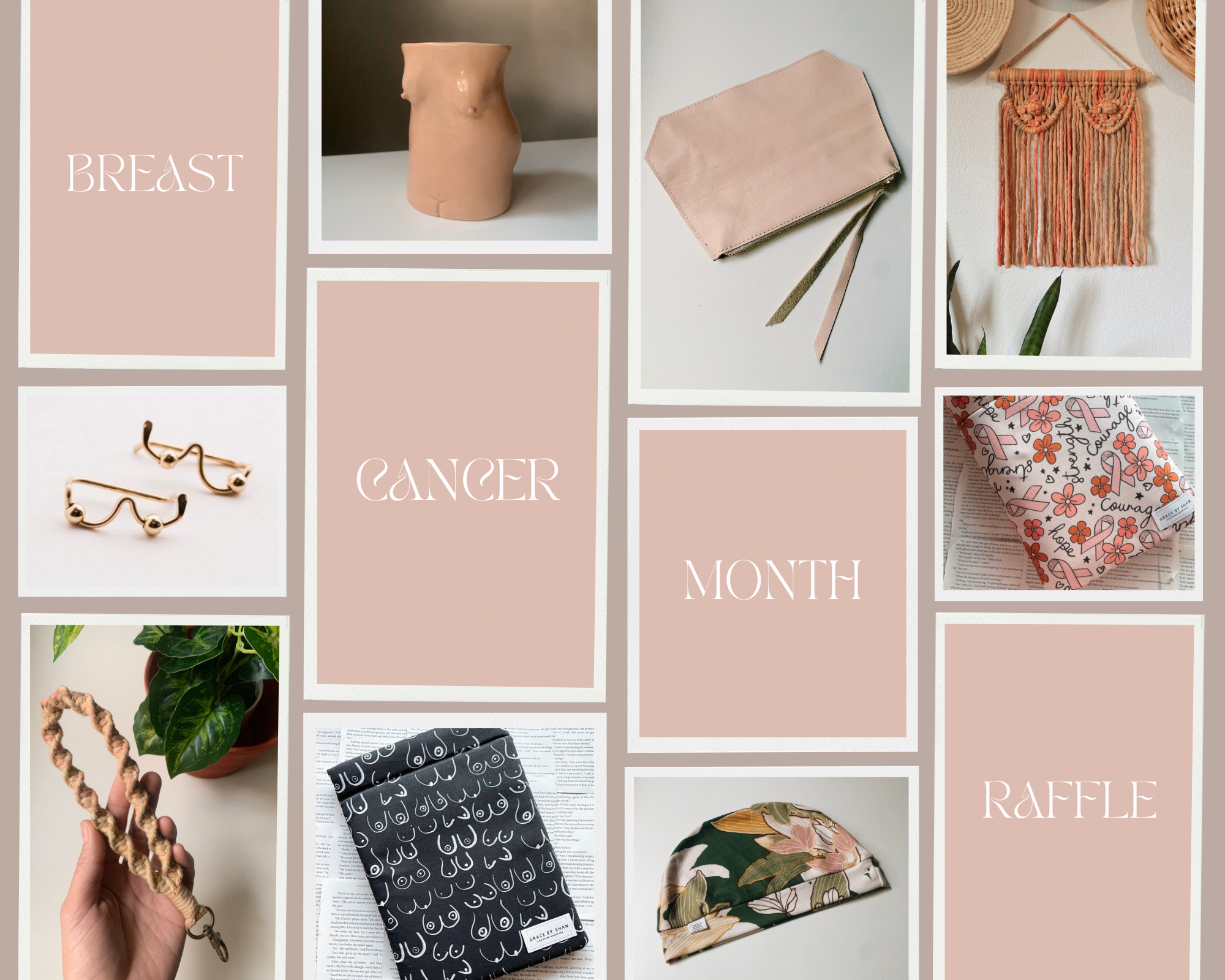 It's never too late to raise awareness! October is Breast Cancer Awareness Month and I gathered 4 other brands to help me fundraise for Know Your Lemons with a bundled raffle!

Over $150 worth of handmade goods!

Made - Leather Clutch and Chemo Cap ($44 value)
Aspera Jewelry - Boob Bobby Pin Earrings ($24 value)
Grace by Shan - 2 Breast Cancer Book Sleeves ($38 value)
Sarah Brett Ceramics - Boob Planter ($30 value)
Birch and Being - Hand Dyed Boob Wall Hanging and Wristlet ($41 value)

2 ways to enter the raffle:
(1) Donate $10 directly to Know Your Lemons. Then email (sarah[at]choosemade[dot]com) or DM @choosemade a screenshot of your receipt
(2) Venmo @choosemade $10 with the note - BC Raffle

Every $10 donated counts as 1 entry. You can combine multiple entries into 1 donation - eg. $30 donation equals 3 entries.

Entries are open for 1 week, Oct 30 - Nov 5 at 12am Pacific. Raffle is only available for to US entries.