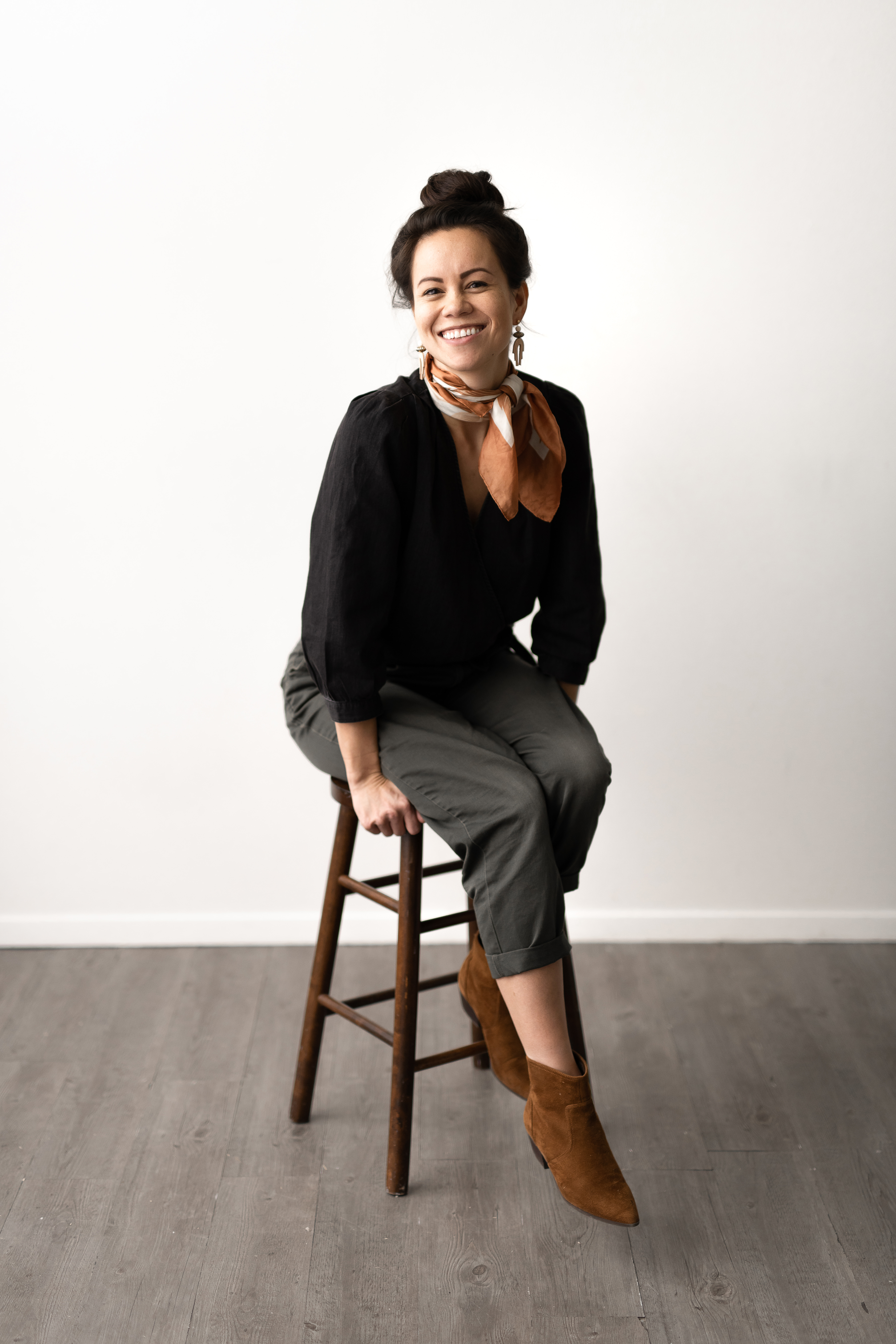 At Made, every purchase can help marginalized populations within our communities.
WHO I AM
I have always been driven by an insatiable curiosity, and from a young age I started to evaluate how I could improve upon my surroundings. In my youth, I fed my creativity by participating in painting, piano lessons, singing, and sewing. As my knowledge and experience expanded, I started to make custom bags for my friends; I was fascinated by the ability of a bag to communicate the character of its owner. After graduating from college, I followed my passion and was able to launch an official brand of bags and purses that spoke to my practical and functional aesthetic.
Made now strives to provide products that flaunt quality materials, minimalist designs, and a mix of leather and international textiles while supporting local and global causes.
MADE'S MISSION
Made is not just about producing serviceable products, it is a company with a purpose. In the summer of 2013, I had the opportunity to visit Uganda to teach women how to sew and market their businesses. That experience inspired me to leave my corporate job behind, and transform Made into a company that can make a positive impact on the world by assisting refugees in my local community.
Shortly after creating Made's mission, I launched a crowdfunding campaign to expand Made and spread my message. During the campaign preparation, I connected with local leaders of refugee employment organizations in Salt Lake City, Utah. This has allowed me the opportunity to identify, train, and employ refugees from several war-torn countries.
INTERNATIONAL MAKERS MISSION
In 2015, 2017, and 2019, I had to opportunity to take this training program to Hyderabad, India. The program was led by teams of volunteer seamstresses, jewelry makers, and photographers to help educate and empower women in the villages. We taught them how to make their traditional clothing pieces, as well as introducing them to bag, jewelry design, and knitting basics. We concluded each training program by congratulating the women with certificates, and celebrated their designs with a fashion show to highlight their projects. The volunteers even had the ability to dress up in the traditional Indian saris for the closing ceremony events!

Check out these PHOTOS from past trips!

HOW YOU MAKE A DIFFERENCE
Each product sold allows me the opportunity to give more back to the community. 5% of each sale is donated to relevant causes that aid marginalized communities.
Thank you so much for stopping by my shop today, and helping me make a difference!


For all wholesale, media, and collab inquiries, please email me at sarah <at> choosemade <dot> com
---
Photo Credit: @elishabraithwaite